They're top Canadian riders, discover their story!
John Swales - Two-Times World's Greatest Horseman
(2017 and 2020)
John Swales has strong roots in the cattle and horse industries. John rode jumping horses as a child and grew to love and compete in cutting, calf roping, steer wrestling, team roping and working cow horse. After high school, John focused on furthering his training skills and knowledge by working with one of the best in the industry, Les Timmons.
In 1998, John began his own training endeavours at his family's home. John has always taken time to learn from his mentors in his western performance horse world; taking many clinics and watching numerous schooling sessions with world renowned trainers across North America.
He recently won the title of Wolrd's Greratest Horseman for the second time, smashing expectations and outpacing the Reserve Champion by seven points on Metallic Cat Rose (Metallic Cat x Teletrona x Little Trona).
Zeke Thurston - Two-Time Saddle Bronc Riding World Champion
(2016 and 2019)
Zeke is a rodeo cowboy from Big Valley, Alberta, who specializes in saddle bronc riding. He is the 2016 and 2019 Professional Rodeo Cowboys Association (PRCA) Saddle Bronc Riding World Champion.
This young father competes in the PRCA circuit and he won the Saddle Bronc Riding World Championship at the National Finals Rodeo (NFR) in 2016. He solidified his crown by winning the average at the 2016 NFR as well as his first NFR go around. Zeke comes from a rodeo family - brothers Wyatt and Sam are saddle bronc riders, sister Tess is a barrel racer and Dad, Skeeter, is a former CFR/NFR bronc rider. He is also a three-time winner of the $100,000 at the Calgary Stampede.
Diane and Vanessa Creech
Canadian Grand Prix dressage rider Diane Creech has developed many Leatherdale Farms' horses into competitive international Grand Prix mounts. In 2007, Creech won a team silver medal at the Pan American Games in Rio de Janeiro, Brazil on Leatherdale Farms' Hanoverian mare Wiona. For the 2015 Pan American Games in Toronto, Canada, Creech was named as a reserve with Robbie W, an Oldenburg gelding owned by Leatherdale Farms.
Canadian Young Rider, Vanessa Creech-Terauds, is the daughter of Diane Creech and has had the opportunity to compete a handful of horses for Leatherdale Farms. In 2016, she qualified Rob Roy for the FEI Young Rider Division and Fleur de Lis L for the FEI Junior Rider Division at the North American Junior & Young Rider Championships in Parker, Colorado. She won two individual silver medals on Fleur de Lis L for their Individual Junior test and their Freestyle.
Veronica Swales
Ronnie was born and raised along with two older brothers in the rolling hills of Longview, Alberta where her parents trained hunter/jumpers, pleasure horses and ran a few cows. She started showing before she could even walk and by the time she was 6 years old, she was showing cutting horses in youth classes. From there, she did a little bit of everything from hunter/jumpers, pleasure horses, barrel racing, team roping and cutting.
Confident in her abilities and knowledge, Ronnie still actively seeks out advice from those she respects and admires. Unable to resist a challenge, She is always learning and striving for bigger and better things.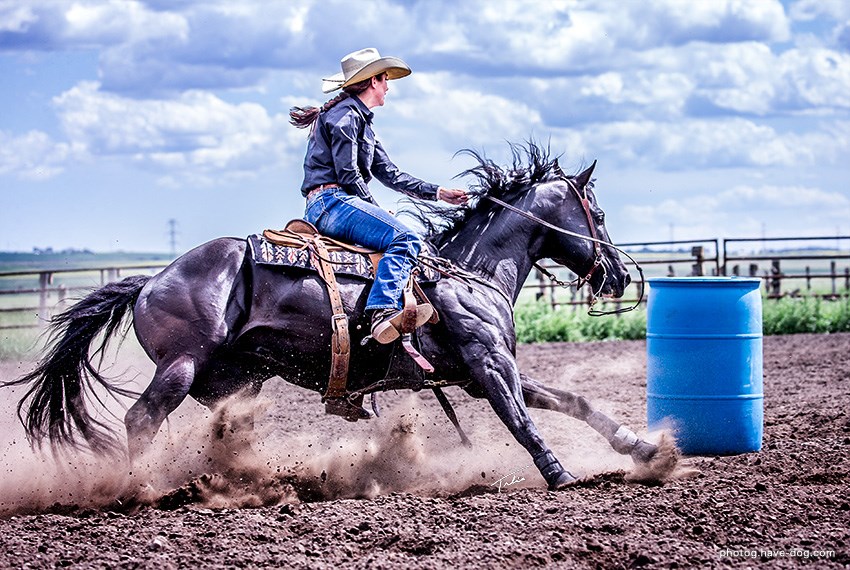 Clay Webster
Clay is a highly regarded clinician and speaker. He conducts several clinics each year and has been invited to teach his clinics at such prestigious equine extravaganzas as the Mane Event in Chilliwack, BC, and Farmfair Internationals at Northlands Park, Edmonton, AB. He is an active competitor in horse shows of local and international status.
He is without a doubt, one of Canada's most talented reining and cow horse trainers and instructors. Born and raised in southern Alberta, Clay spent many of his young days growing up on the family cattle ranch, located south of Longview, AB. He began riding horses at the tender age of four and helping his family with the cattle operation shortly thereafter.
Clint Swales
Coming from a family with a long history filled with great horses and good horsemen, Clint Swales has horse training in his blood. He started his competitive carrier at the age of 3 when he and his father, Peter Swales won a lead line class at a local Light Horse Show. Thereafter, Clint went on to compete in calf roping, team roping, cutting, and reined cowhorse. He experienced success in the Reined Cowhorse arena and grew a business dedicated to training these incredible athletes for this competition.
Clint credits a big part of his success to a horse named Pure Latigo, owned by Bob O'Callaghan. The duo were the first Canadians to bring home a NRCHA Championship title: 2008 NRCHA World Champion Ltd. Open Hackamore. This launched his career and filled his barn with talented horses and supportive owners dedicated to the reined cowhorse.
Aaron Miller
Growing up, Aaron's passion for horses started at a young age. At the time his family was big into raising and training performance horses which they showed in many reining and cowhorse events all through Aaron's middle school years. After high school he directed his passion towards roping and training calf roping and team roping horses while working his way through the ranks of rodeo.
Over the years he has trained and sold multiple roping horses had success at the college and amateur levels of rodeo. Along with his rodeo career, Aaron is also a farrier and assists with his family run bovine/equine embryo transfer facility and purebred cattle operation.
Colter Schlosser
Since he was a boy, Colter grew up around horses. His dad and stepmom are ranchers and train rope and ranch horses. They also train cutting horses, so it was natural for him to follow their steps.
Colter won the 2015 Canadian Supreme Cowhorse Derby on a horse the his mum and step dad bred and he trained, Ketch a Later. Through is company Colter Schlosser Performance Horses, he offers: Training, Lessons, Showing and Sales of Cow Horses, Cutters, Performance aimed 2yr olds, Rope, Ranch Horses.
Brad Pedersen
Brad specializes in training cutting and working cow horses for limited aged events and weekend shows.
He is a twelve time Canadian Supreme Snaffle Bit futurity champion and in 2006 he became the youngest member to be inducted into the Canadian Supreme Hall of Fame. He has won numerous cutting horse aged events and is presently on the top 100 NCHA trainers list.
Cayley Wilson
As a 'horse and dog crazy' kid, Cayley's parents recognized the importance of keeping him in horses. They weren't always the best horses Cayley remembers as he tells many childhood stories, but they all contributed to the horseman he is today. 
After attending Olds College in Alberta, Cayley graduated with a degree in AG Husbandry and had secured a job with GenTec right out of school. Cayley bred cows and eventually taught their Artificial Insemination courses all over the Fraser Valley. But Cayley's passion was still the horses, so he would ride and train horses after work. 10 years into his career with GenTec, and after much deliberation he decided to go full time into Horse training. 
Cayley attributes much of his early learning to mentors such as Denton Moffat and Les Timmons and today strives to keep learning from the best in the industry. 
Today, Cayley focuses on both the Cutting and Cow Horses and has been blessed in both disciplines. His most recent success in 2020 has been the CCRCHA Open Futurity Championship on Justa Lil TR Please, the ARCHA Open Futurity Championship on Some Kinda Kit Kat and Black Elk Cutting Open Futurity Champion on Hot Frosted Cat.
Tyler Albrecht
Tyler grew up riding horses at home with his family. He started his first colt when he was 9 years old and has been doing it ever since. He remembers going to the Canadian Supreme as a reiner, and being in complete awe of Working Cowhorse. Tyler then decided that he wanted to pursue riding cow horses and cutting horses, so he spent some time working for Doug Reinhardt.
He admires the athleticism, skill, and smarts that cowhorses have and he is grateful that he gets to ride them everyday.
Quinn Leslie
Doug Reinhardt
Doug was raised on a farm in the Rockyford area (north of Strathmore, Alberta). He is a graduate of Olds College Equine Studies and furthered his equine studies with an apprenticeship at cutting horse trainer, Roger Heintz' facility for five years. He has been training on his own since 1990, riding and showing cutting and cow horses.
He and his wife, Shauna, now manage Reinhardt Quarter Horses. He has competed at all of the largest Canadian performance events as well as major shows south of the border. Both Doug and Shauna are actively involved in the Alberta Cutting Horse Association, Doug serving as a Director and Shauna is Secretary.
Travis Rempel
Travis started out riding reined cowhorses and reiners and at one point he was doing all three disciplines. He has earned money in the NRHA, NRCHA and NCHA and started his business in 2012 and was training reined cowhorses and reiners. He then shifted towards the cutting. Now his program is 90% cutting horses.
Travis worked for Canadian Hall of Fame cutting horse trainer Les Timmons, as well as Cayley Wilson. He then worked for Bob Avila for two years before opening his own business. Cayley Wilson has always really been there for him and he considers him as a friend and a mentor.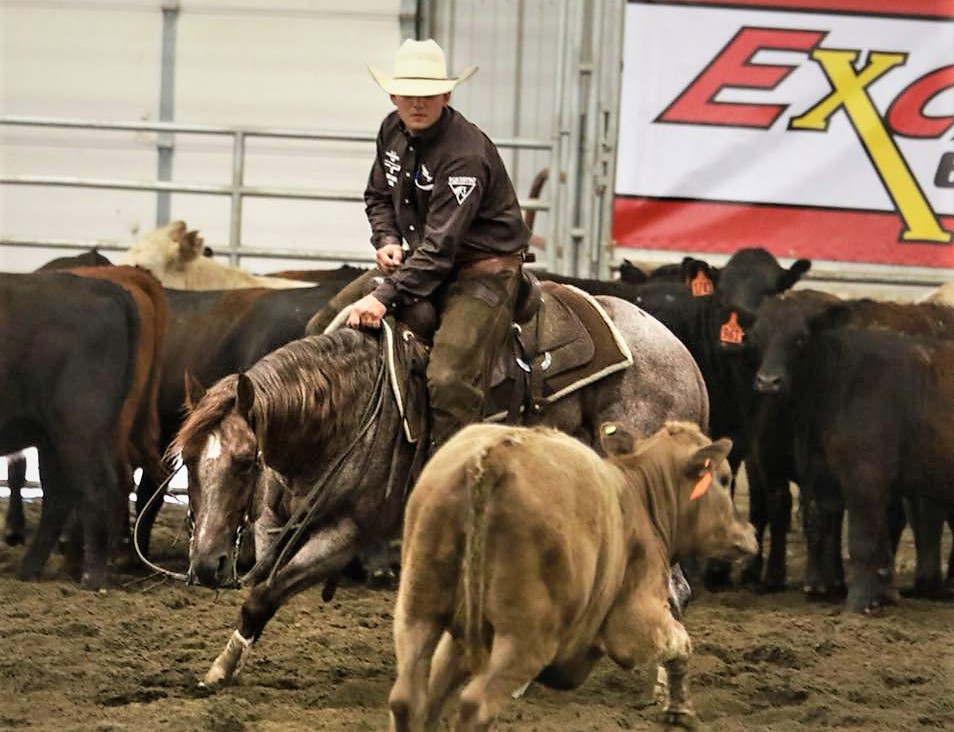 Dale Clearwater
Dale grew up near Nipawin, Sask. He began working for the provincial pasture system at age 16. During his eight years on the pasture Dale refined his skills by attending as many clinics as he could and watching videos. Pasture work also taught Dale the art of working and handling cattle. After some early success in ranch horse competitions, Dale wanted to try competing at a higher level and decided to try the cowhorse arena.
In preparation he spent winters working for reining horse and cutting horse trainers. Dale has taken pieces of programs from his mentors and combined them into a program he feels works well. But for those who know him, he says that he never stops learning and is always looking for ways to improve!
Winona "Noni" Hartvikson
After receiving a medical diagnosis of MS in 1992, Noni continued to ride and develop her dressage skills with the goal of riding to the best of her abilities.
She has found international success in Para Dressage, moving up the FEI world rankings the end of June 2018 to land in the #4 position for her level. As the top scoring Para Dressage rider in Canada, Noni was part of the team for the World Equestrian Games in Tryon North Carolina.
The conditions in Tyron during the 2018 WEG were far from ideal with high humidity and the threat of hurricane as well as the facilities still being built. Still with these pressures, Noni and Ultimo (picture) were the highest placed Canadians scoring 70% and leading the Canadian team to an 8th place finish overall.
Laura Jane Tidball
As a child Laura competed on Western Stock Horses but by age 11 switched over to riding English style. At age 16 she made history by being the first Canadian and youngest female ever to win both the ASPCA Maclay Finals at Madison Square Gardens and the AHSA Medal Finals in Pennsylvania. The following year she won Individual and Team Gold at the North American Young Continental Riders Competition.
Laura has is among only two other coaches who have won and had a student win the AHSA Medal Finals, George Morris and Ronnie Mutch. Laura and her husband Brent have coached numerous winners of the CET Medal Finals at the Royal Winter Fair in Toronto, Ontario. This is Canada's most prestigious event for a rider 21 years and under to win. Many of Laura and Brent's students have gone on to become professional in the horse industry.
Casie Coleman
In 2014, Casie's success with three-year-old pacers continued, as her stable star Mcwicked won the Adios and the Breeders Crown. Mcwicked also won the O'Brien Award as three-year-old pacer of the year. Born and raised in the business, harness racing is all Casie has ever known. She has never had a single job outside of the sport.
After working under her father, Phil Coleman, and other trainers such as Bill Davis, Todd Beelby, Travis Umphrey and John Zahara, Casie went out on her own and quickly took the sport by storm. "I learned the most working with my dad. He was the biggest influence, although Bill Davis also taught me a lot."
Andrée-Anne Vigneault
Shawna Sapergia